The 2017 Summer Information Guide
2017 Parent Information Guide (PDF)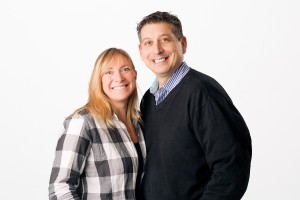 We thank you for choosing Camp Robin Hood as the day camp for your family – we are looking forward to spending the upcoming summer together! We know how time-consuming it can be to read through the information we provide, but we promise that we review this material annually and publish only what we think will help to effectively prepare for camp. In doing this, we try to anticipate the most common questions that your family may have. As always, we invite you to contact us anytime.
– Sari & Howie
Important Health Information
We hope you will agree that providing us with the most up-to-date health information is critical to our ability to provide the best care for your child. Our team of health professionals treat the details of what you share with care, professionalism and a commitment to confidentiality. In the Spring you can log into our Family Information Portal, to provide us with the required health information that will allow us to provide your camper with the best possible care. Please let us know if you need to speak with our health staff or directors, we are always available to discuss the health of your child.
Health, Safety and Other Policies
Every child and staff member has the right to feel safe and comfortable at camp. Our promise is to make every reasonable effort to provide a safe and nurturing environment for everyone at camp. We have an established Health and Safety Committee that continuously addresses potential hazards. As challenges present themselves, all those involved will be supported by the appropriate members of our Leadership Team. From time-to-time certain camper behaviours require clear and consistent consequences, dealt with by incorporating both strategies at camp and supportive reinforcement at home.
Bullying, in all of its forms, can occur in any social environment. Robin Hood is ready to respond to issues of verbal or physical intimidation, "putdowns" (of any kind) or any situation that creates discomfort for a camper or staff member. Our supervisors, consisting of several educators, along with members of our Leadership Team, will be directly involved in approaching these issues. Meaningful dialogue at camp and support from involved families will aid in achieving an effective resolution.
Please be sure to review the following policies for this coming year:
Accessibility Policy (PDF)
Nut Aware Policy (PDF)
Anaphylaxis Protocol (PDF)
Our Programs by Age
At Camp Robin Hood, our programs adapt and change as your child matures and grows. While the majority of camp activities are available to campers of all ages, we work hard to provide some unique features so kids can look forward to new and exciting things as they "grow up at camp". Whether it be starting to use the high ropes area when kids have completed grades 2 & 3 or the introduction of individual choice when campers have completed grade 4 or higher, we endeavour to have camp reflect the needs of campers who are older and looking for new and fun things to do each summer.
Overall, this means that camp is always changing, allowing for the growing skill levels and changing interests of each camper. Below, we outline some examples of the types of things your child can look forward to as they grow with us at camp.
Robin Hood Sports Academy – Campers in SK and above
Acting in Camp Plays – Campers in Grades 4-7
Climbing Wall & High Ropes – Campers in Grade 2 and above
Horseback Riding** – Campers in Grades 1-7
Karate – Campers in SR Kindergarten and above
Music Lessons (Guitar/Ukulele & Drums) – Campers in Grade 2 and above
Extended Days at Camp** – Campers in SK and Grade 1
On-site overnights – Campers in Grade 2 and above
Hobby Hubs (Choose your own activity each week) – Campers in Grades 2 and 3
Options (Choose your own activity for an hour each day) – Campers in Grades 4-7
Find Your Favourite Friday (Choose a special activity for a day each session) – Campers in Grades 4-7
LIT/CIT Placements (Choose an area at camp to help out in for 4 days each week) – Campers in Grades 8 & 9
**This activity is subject to an additional fee
2017 Activities
Camp Robin Hood is a traditional day camp program. As such, we provide a wide variety of activities that campers will participate in on a daily basis. Most activities will be led by specially trained instructors using specialized equipment in areas like Canoe, Archery and Gymnastics while some will be led enthusiastically by your child's cabin counsellor. Every activity is adapted to make it age-appropriate and modified to meet the various needs of each cabin group. Below is a list of the most common activities offered to our campers.
Typical Day
A typical day at camp is a fun and changing mix of activities based on the age, capabilities and interests of the cabin. Here is an example of a cabin schedule from a past year.
What to pack each day:
1 bathing suit (the other should be worn in the morning)
Shorts (to wear after swim)
Underwear
Snacks
Sweat shirt
Rain Coat
Extra change of clothes (underwear, socks, shirt, shorts)
Sunscreen (this will be stored at camp on the child's first day and returned on the last)
Lunch (for campers not registered for the optional lunch program)
Sunscreen
Campers and staff should apply sunscreen each morning before leaving home. Even on cloudy days, UVB rays penetrate clouds and can cause burns. A handful of sunscreen should be the right amount to cover your camper's body. Larger kids have larger hands, so that helps you adjust the amount for different-size kids.When campers bring sunscreen to camp, staff will make sure it is labeled with the camper's name and stored in the sunscreen basket in each cabin. Staff will assist campers in re-applying sunscreen throughout the day, especially with the back, ears, neck, face, under straps, and edges of bathing suits.
To stay "Sun-Safe" we do the following: Staying Sun-Safe!
Wear a t-shirt
Wear a hat
Change from bathing suit to dry clothes after swim
Attempt to do activities in the shade as much as possible
Never sunbathe
Reapply sunscreen as often as possible
2017 Transportation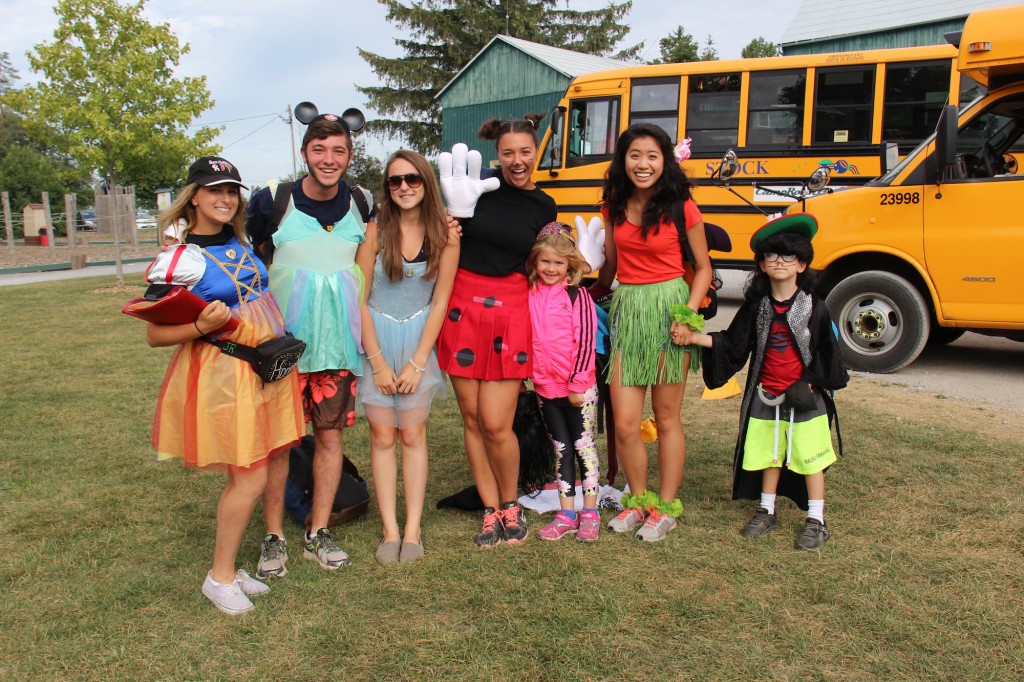 Experiencing a truly outdoor camp means campers take a short drive to and from our site each day. Fortunately for our campers, camp starts the moment they get on the bus! Campers enjoy an abundance of activities and spirit days and laughter and cheering can be heard the whole way to camp. Please take the time to review our Bus Theme Calendar (published in June) to see what we have planned for the bus rides!
Food, Special Needs and Additional Questions
Our nut-free lunches include a sandwich or pizza, vegetables, fruit and a snack. Juice and water are served at lunchtime to all campers. Our lunch program is available for a small additional fee and you can select this option by logging into our Family Information Portal system.
We provide a NUT AWARE environment. Put simply, we do not provide any foods that contain nuts or nut products and strongly encourage families to refrain from sending nut products to camp. Additionally, we have a NO FOOD SHARING policy to prevent issues related to other food allergies. Our counsellors DO eat with their campers and actively supervise lunch and snack times to help reinforce safe eating practices. Keep in mind Robin Aid (our health centre) is equipped to support campers with many types of life threatening allergies.
List of all of our 2016 policies:
Further Assistance
Have we forgotten something? Please reach out and let us know if you can't find something or have a question. Email us or see our Camper Communication and Special Requests page for more ways to reach out.