Our unique outdoor campus gives us the opportunity to provide summer camp activities and experiences not found anywhere else – we call them specialties. From a 4-year-old having her very first canoe experience at the Robin Hood pond to a 10-year-old navigating the challenges of our high ropes course (contained in our century old barn) memory-making is guaranteed! Of course all experiences are coupled with excellent supervision by the most amazing team of the best staff, ever.
You can expect that your child will participate in a wide variety of "specialty" summer camp activities led by our extensively trained instructors, combined with "cabin-fun" programs that are tailored to the desires of the camper group. How do we know exactly what each camper wants to do? Because cabin counsellors contribute to the planning of activities and then get to participate alongside their campers. Add in twice-a-day swim instruction and each day is age-appropriate, incredibly fun and guaranteed to leave your kids happy and tuckered out.
You may have inferred that swim is an integral part of the Camp Robin Hood experience. Our twice daily swim instruction is a foundation for our traditional program summer camp activities. We stake our reputation on helping swimmers of all levels increase their independence, build skills in the water and ultimately progress in their Red Cross swim levels. Since Robin Hood Sports Academy has a sports instructional focus, we know that these campers appreciate the chance to unwind when the visit the pool for a daily recreational swim.
A Typical Day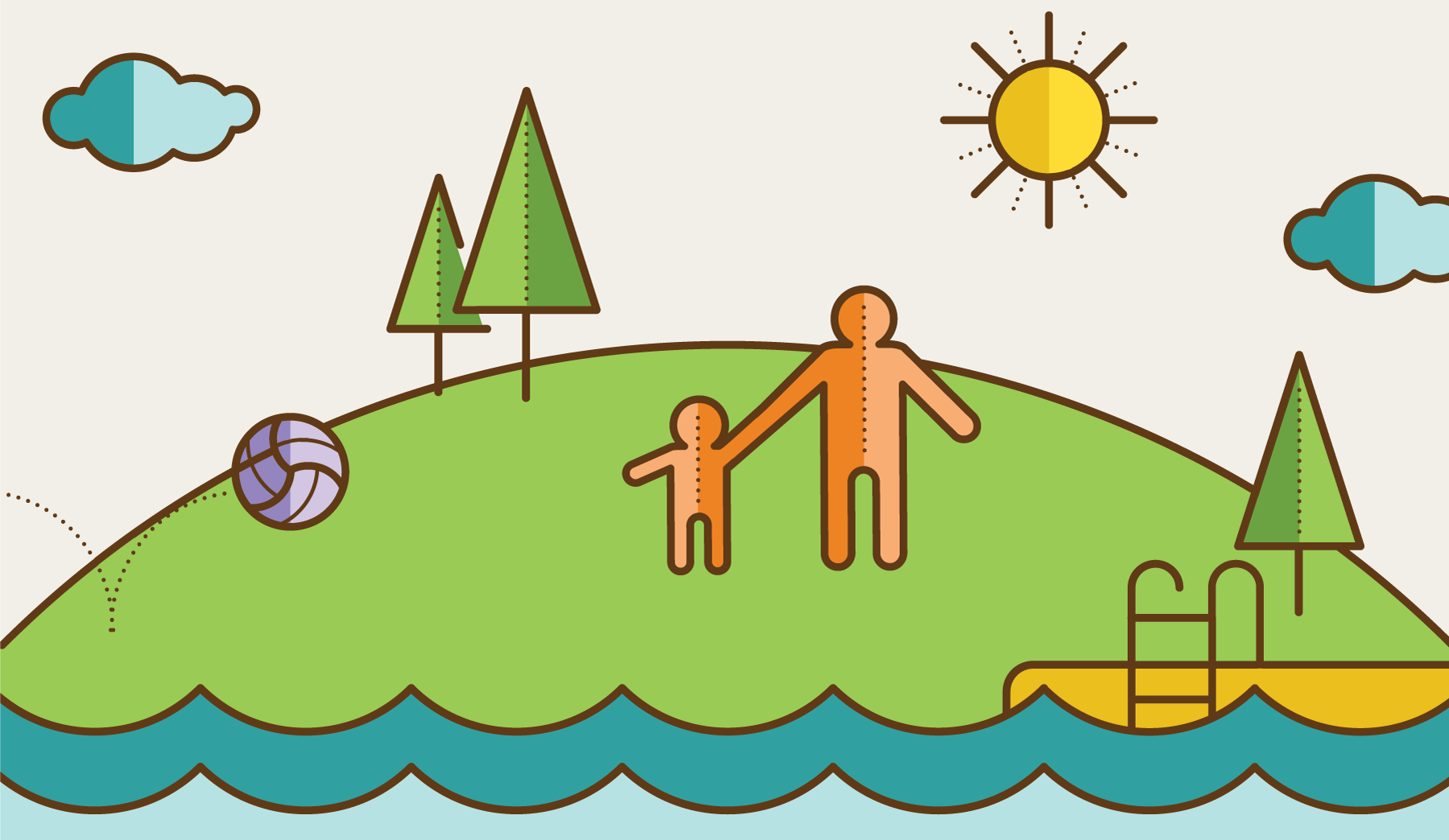 8:45 – 9:30 Arrival and Flagpole Activities
9:30 – 11:30 Activities (Specialty and Cabin)
11:30 – 12:00 Instructional Swim
12:00 – 12:45 Change and Lunch
12:45 – 1:30 Activities (Specialty and Cabin)
1:30 – 2:00 Instructional Swim
2:00 – 2:30 Change and Snack
2:30 – 3:30 Activities (Specialty and Cabin)
3:30 – 4:00 Announcements and Dismissal
Please note: While times vary, the daily structure for 'traditional' camp is similar for all age groups. Senior camper (Grades 4-7) have one instructional and one recreational swim daily. Special days and mass programs follow a different structure. Schedules are subject to change.
Daily Summer Camp Activities
Camp Robin Hood is a traditional day camp program. As such, we provide a wide variety of camping activities for kids to participate in on a daily basis. Most activities will be led by specially trained instructors using specialized equipment in areas like Canoe, Archery and Gymnastics while some will be led enthusiastically by your child's cabin counsellor. Every activity is adapted to make it age-appropriate and modified to meet the various needs of each cabin group. Below is a list of the most common activities offered to our campers.
Swim at Camp Robin Hood
Parents love the twice-a-day swim instruction provided by our Red Cross qualified instructors. Campers love the free swim period!
A significant component of the Camp Robin Hood experience is our commitment to delivering a high-quality swim program. Our property is centred around our swimming complex which features four outdoor heated pools, two diving boards, our popular "Yellow Tube" waterslide and tons of specialized equipment designed to aid in skill development. Our swim area is staffed by dedicated individuals holding instructors and lifeguard certification to ensure that campers not only learn but are kept safe in and around the water.
All campers in our traditional program receive daily swim instruction following the Red Cross Pre-School Swim Kids and Red Cross Swim Kids Program.  For campers who have completed these levels, we offer Lifesaving Society's Programs as well.
Learn more about our swim program including age-specific features…