The 2023 Summer & Bus Theme Calendar IS HERE!
Our calendar is created each season with the help of our entire Leadership Team. This ensures that every area of camp from Robin Aid (our health centre) to Mom's Place (our food service department) to our central office is prepared to deliver the highest quality programming for our campers.
Our 2023 calendar is your guide to all of the exciting things happening at camp this summer.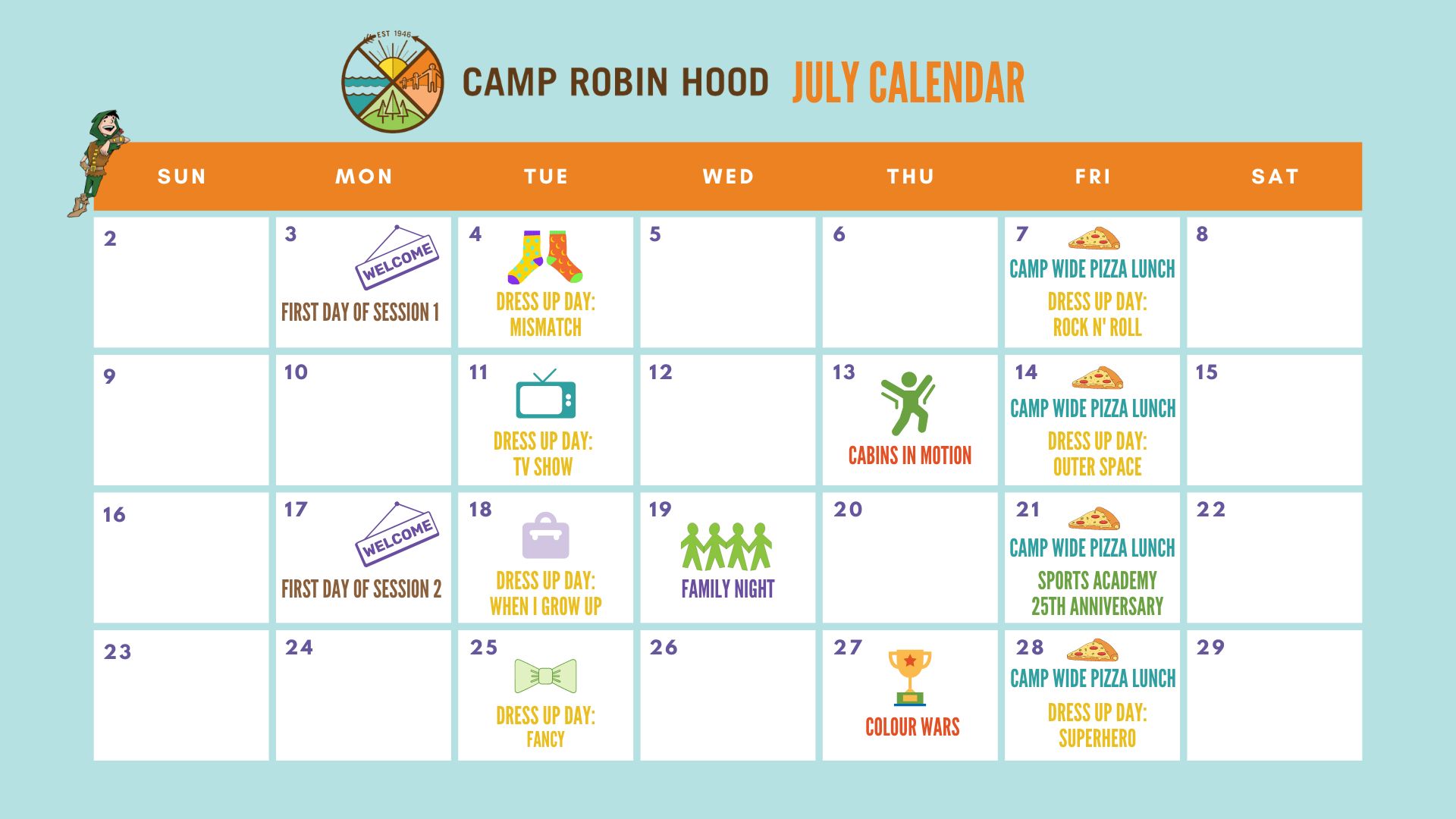 Dress-Up Days
Dress Up Days are meant to kick off our days with Camp Robin Hood spirit! We recommend all campers, arriving on a bus or in a car, dress up according to our 'Dress Up Day' themes. Families are encouraged to send a change of clothes that are weather-appropriate for your camper to change into for the rest of the day as needed.