A Different Kind of Outdoor Program
Robin Hood Leadership Centre offers a unique outdoor experience for school groups in our fun, high-spirited setting. A visit to the Robin Hood Leadership Centre provides students with the opportunity to participate in Camp Robin Hood's adventure-based, co-operative and recreational activities at our site, located in Markham, Ontario.
At Robin Hood Leadership Centre, we possess the facilities, staff support, program, and commitment to health & safety, to assist schools in achieving their goals. Our program allows for school groups to establish a greater sense of community and allows students to develop and enhance lifelong skills in a safe and supportive outdoor environment. These skills include but are not limited to: inquiry-based learning, problem solving, trust building, teamwork, communication, perseverance, higher level thinking and more!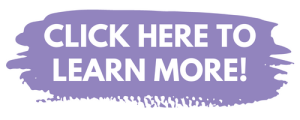 Programs We Offer
We have several standard program structures to choose from to align with the goals of each individual group. Click the program you're interested in below to learn more!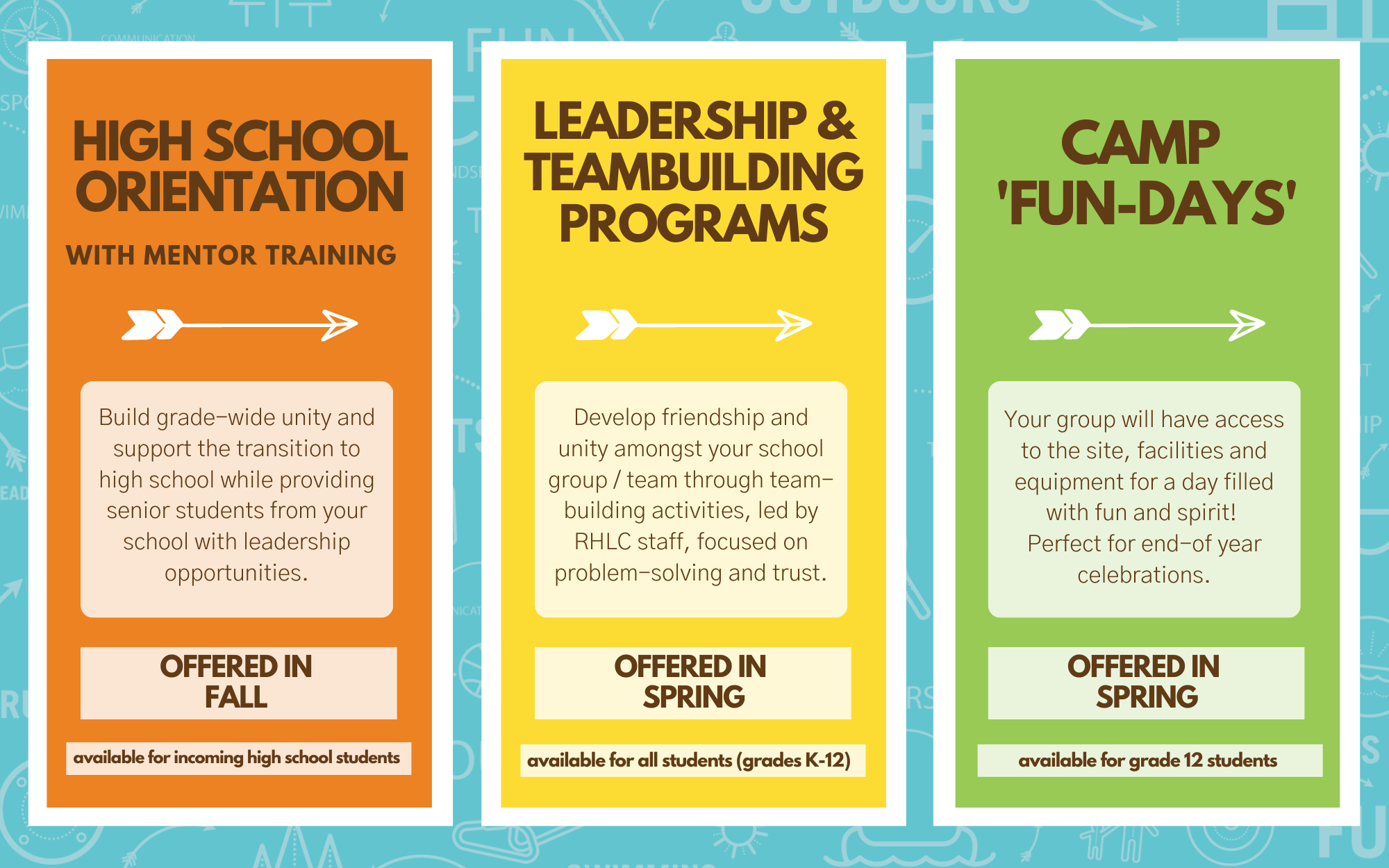 Health, Safety and Inclusion
The health and safety of children, teachers and staff is always at the forefront of our planning and delivery of our outdoor school programs. Camp Robin Hood is committed to implementing increased safety procedures and policies to minimize health risks and to provide students and staff with a safe and meaningful experience at Robin Hood Leadership Centre (RHLC). A COVID-19 Safety Plan has been created and shared with Public Health, outlining the steps we are taking to keep all participants and employees as safe as possible.
We are committed to working collaboratively with the broader school community, school board policies and recommendations of local Public Health. Due to the evolving nature of COVID-19 related regulations, we are continuously monitoring the daily advice and recommendations provided by local, provincial and federal health agencies, as well as the Ontario Camps Association (OCA). We will continue to revise these standards whenever necessary, and communicate such changes in a timely manner.
Robin Hood Leadership Centre has established a Health Centre on site that is operated by staff qualified in First-Aid to ensure the well-being of students and staff. Our staff are also especially trained to make accommodations and modifications to our activities to include participants of all abilities. To compliment these accommodations, our entire site is also wheelchair accessible.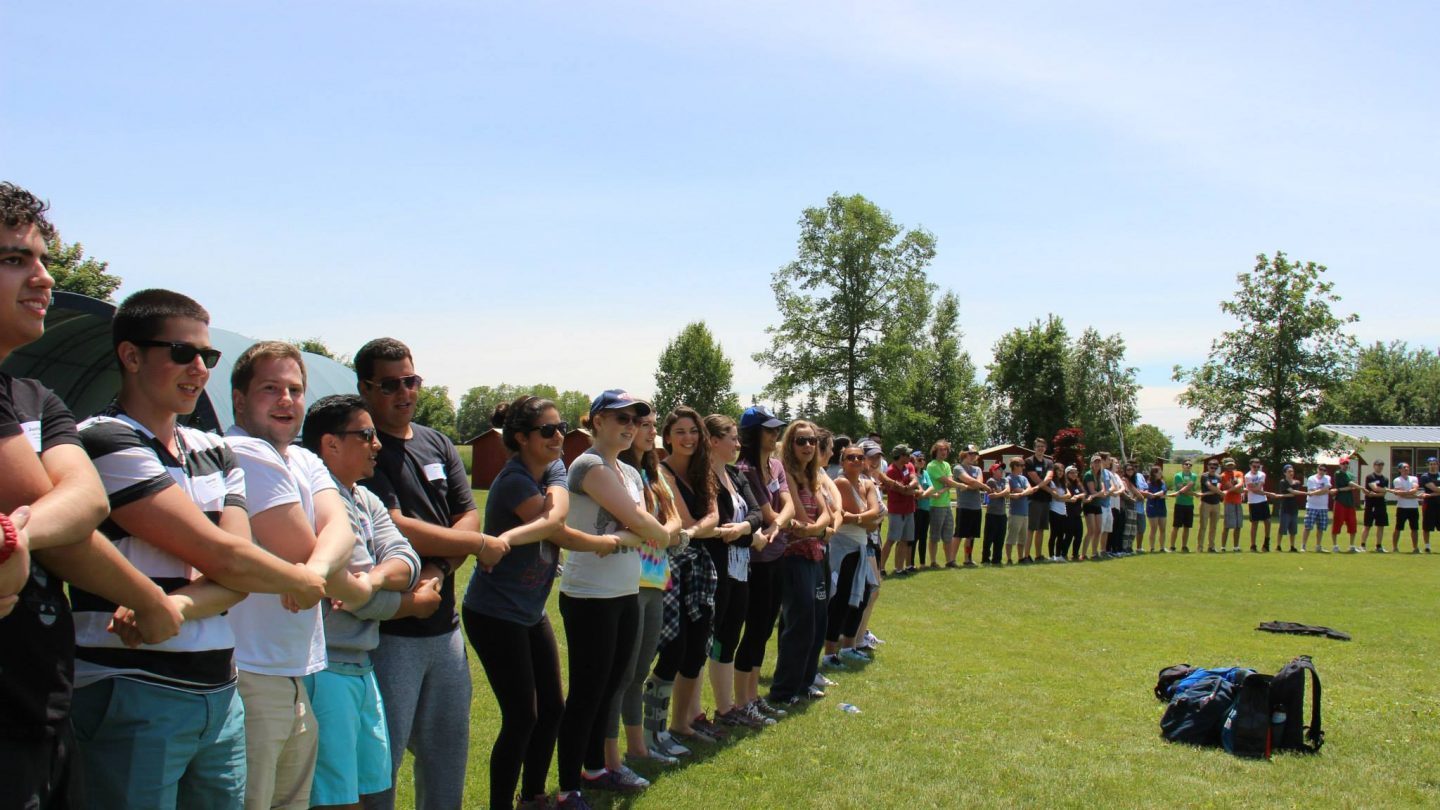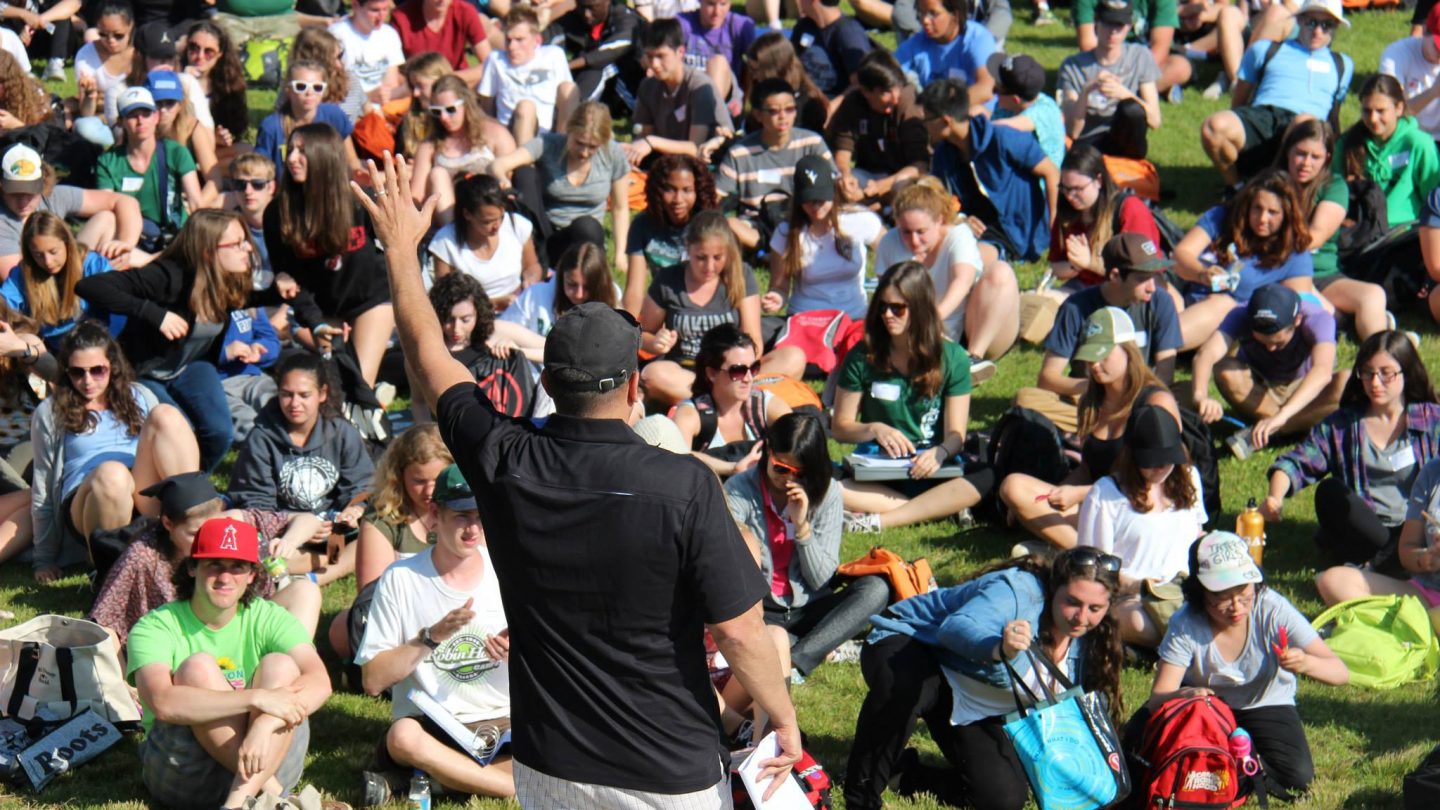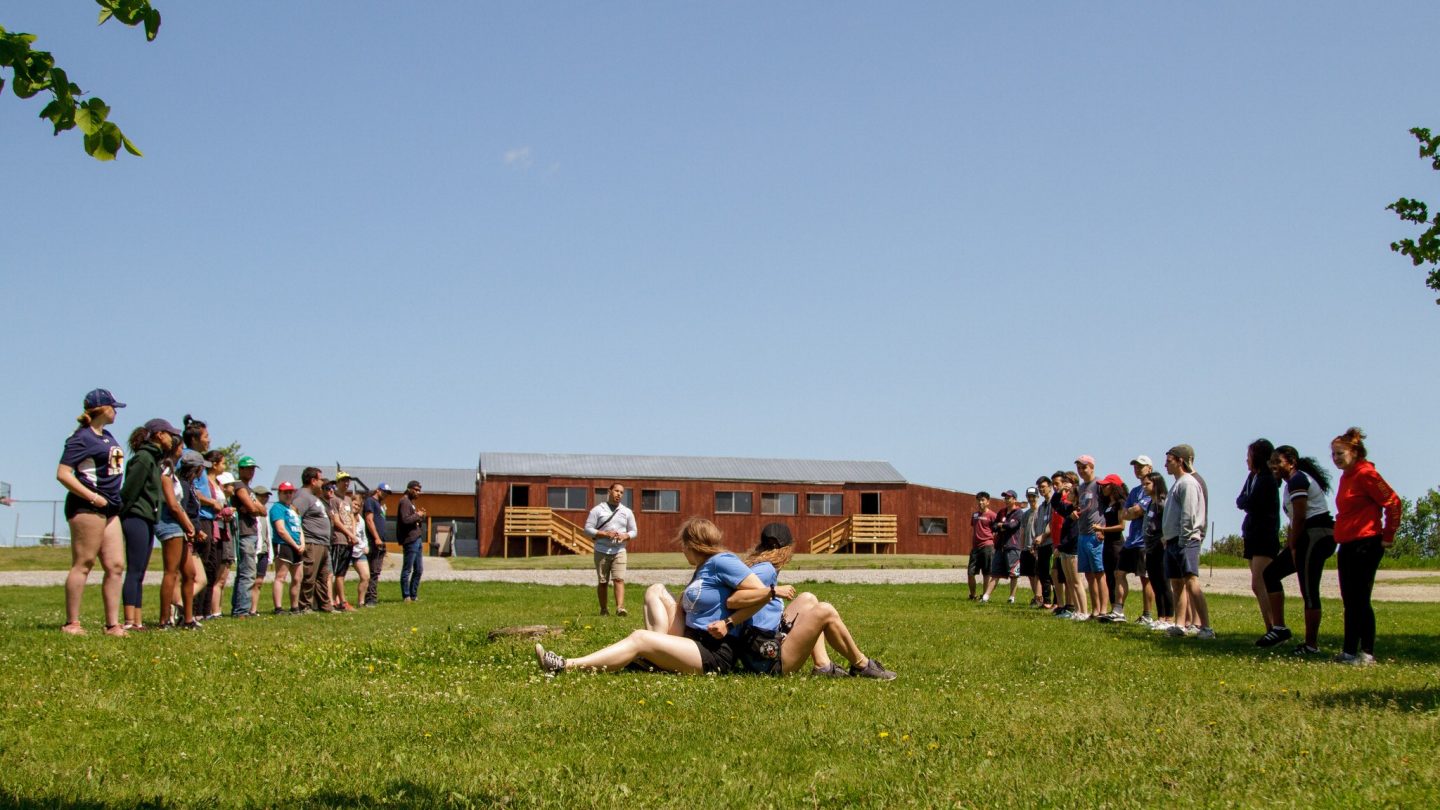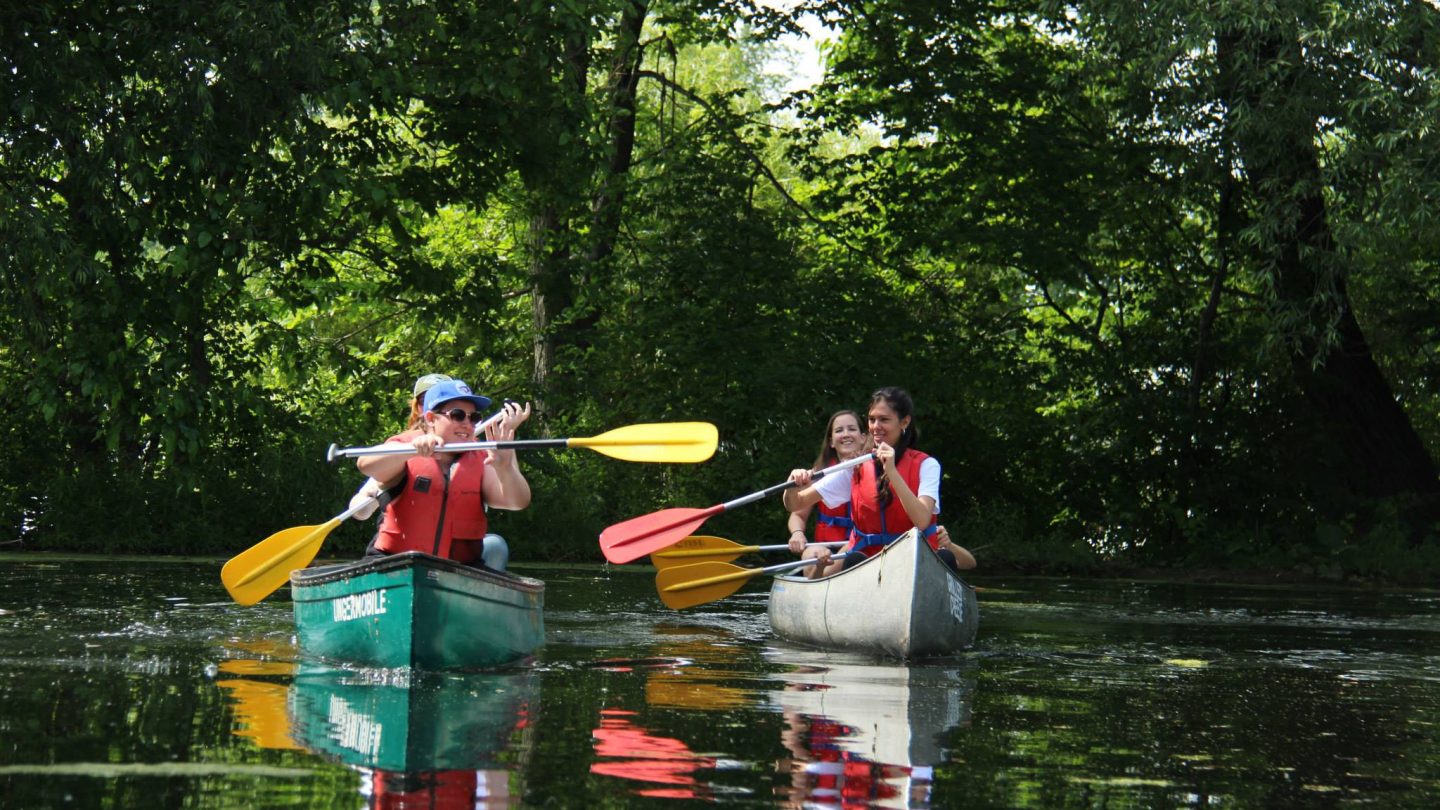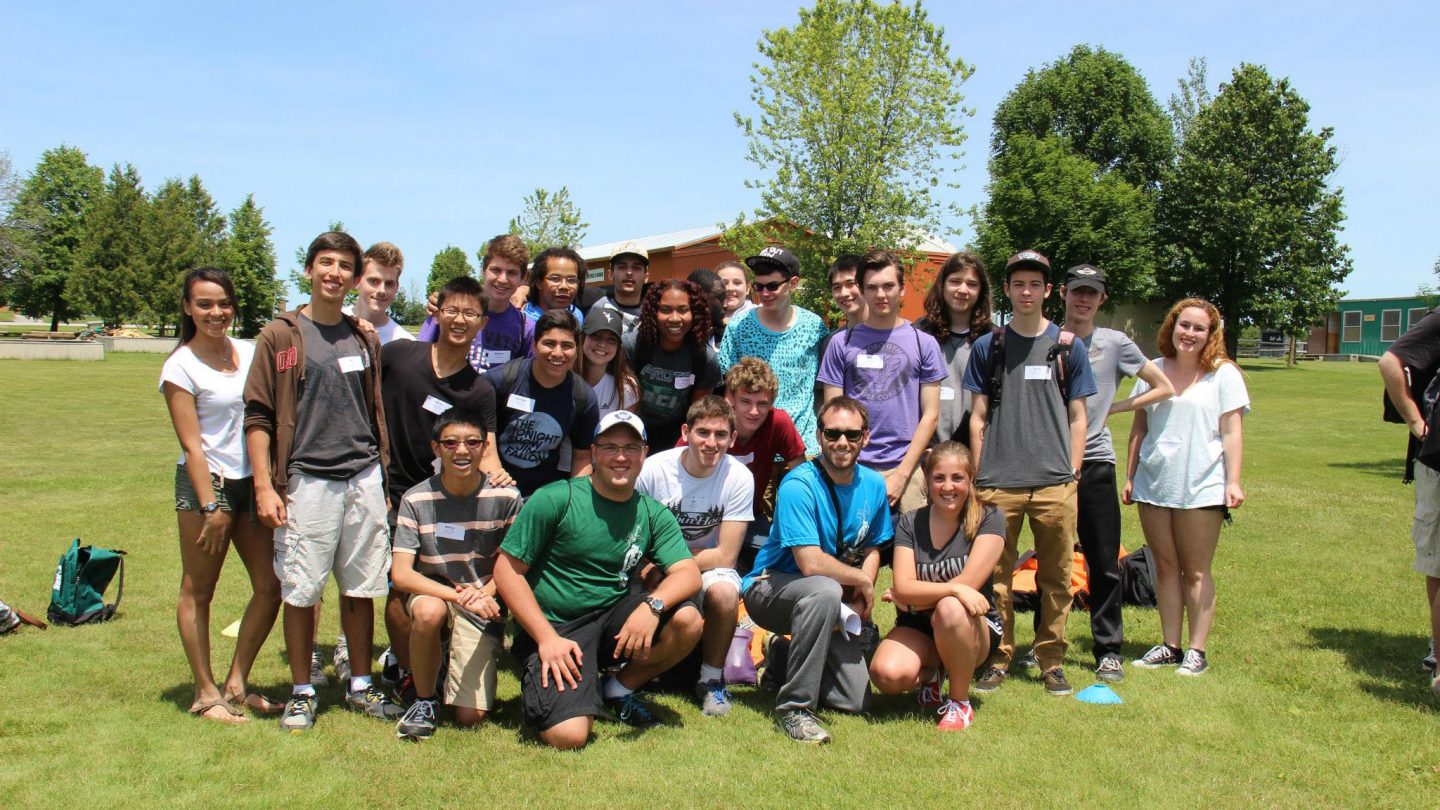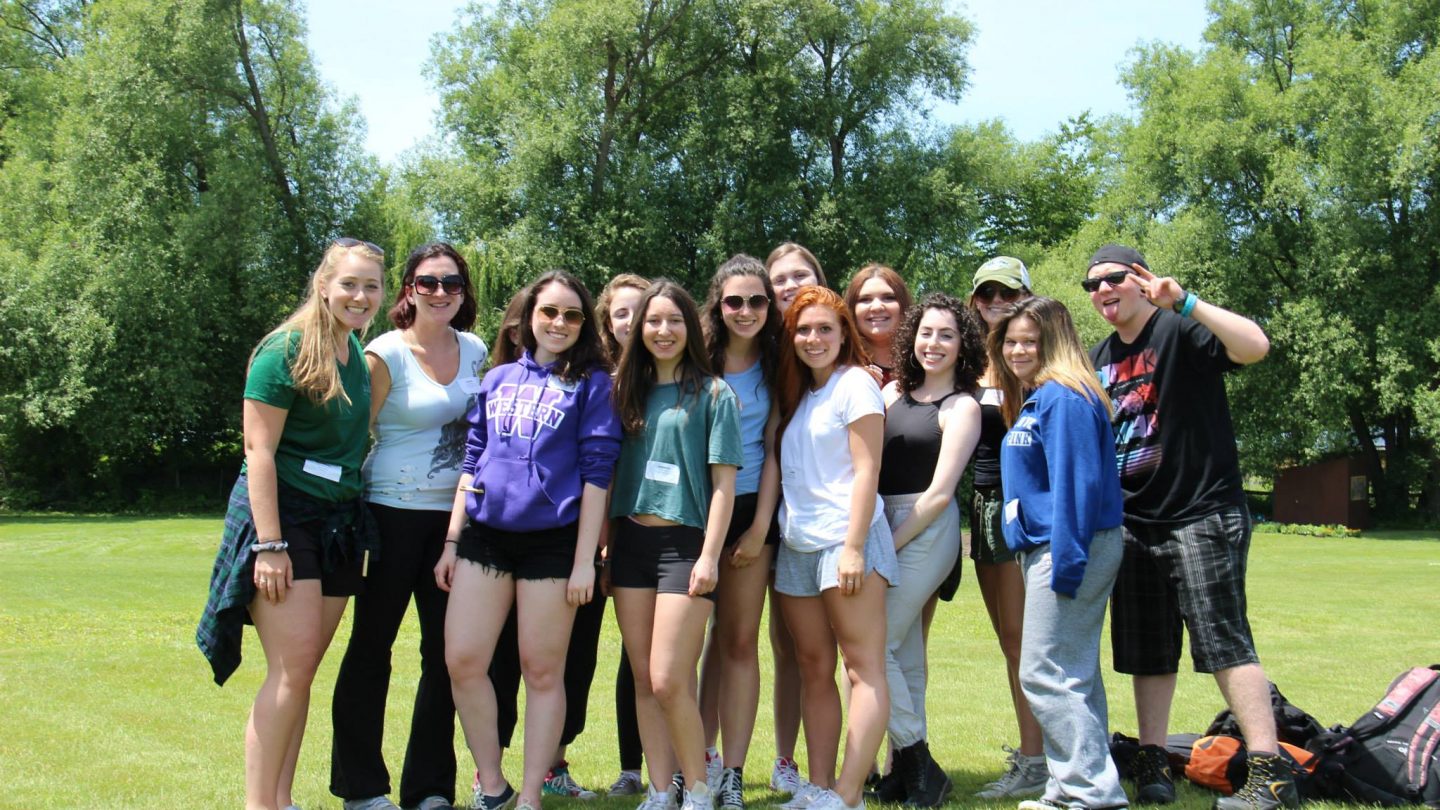 Our 75-year long history in camping and outdoor education has afforded us the opportunity to work with various school groups. Here's what they have to say about their experiences: