Apply Online
Camper Application
Our process to submit an application online is easy. You can complete the application in 5-10 minutes. You also have the option to "save for later" if you need more time. We recommend using an updated version of Chrome, Safari, Firefox or Internet Explorer for the best experience. Answers to many application questions can be found in our "Frequently Asked Questions" section below.
Availability
We are planning to operate camp at a reduced capacity in light of COVID related guidelines. As a result, some of our sessions, in some age groups, are sold-out. Waitlists have been started. We invite you to contact our Registration Director Patti for the most up-to-date availability. Patti can be reached by email or phone at 416-736-4443.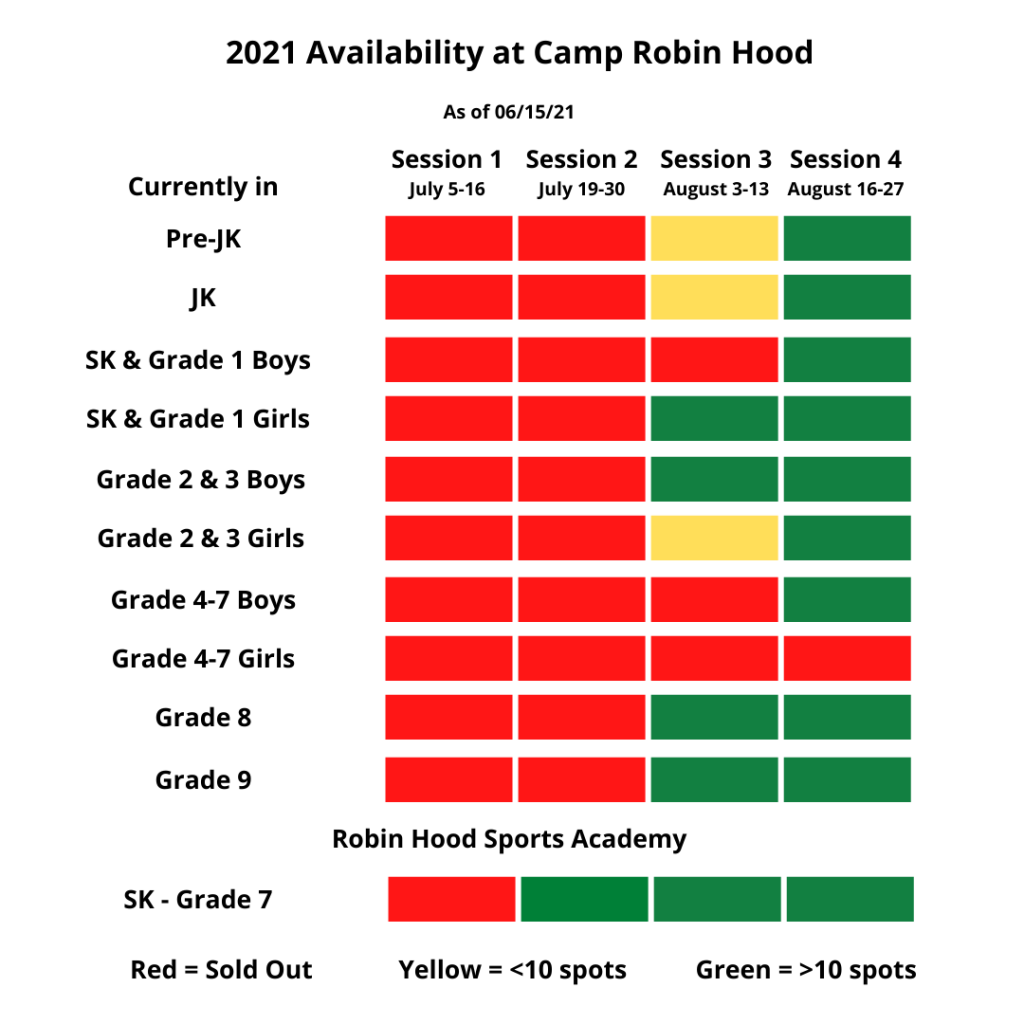 It should be noted that our very well-known inclusion program for campers and staff with identified special needs is no longer accepting applications for the 2021 season as we have now reached our capacity. Our program for campers and staff that require extra strategies and intake as well as those who require additional staff to support them in our camp community is limited by COVID Public Health protocols.
Deposit and Cancellation Details
Applications received after May 31 require a $400.00 deposit per camper to secure your spot and are non-refundable. Cancellations after that date are subject to our cancellation policy (see below for details).
Remaining balances will be paid as follows:
June 15 – Full payment due for campers completing their stay by July 30 (session 1 and/or 2).
June 15 & August 3 – Two equal payments for campers that attend for 6 or 8 weeks or any part of August.
COVID-19 Considerations
Camp Robin Hood reserves the right to change or update our policies and/or programs and/or optional extras as the Ministry of Health may make recommendations and/or changes to the COVID-19 guidelines prior to and/or during the summer. For more details of our plan for this summer click here.