THIS PAGE WILL BE UPDATED IN FEBRUARY 2024
Camp Fun With Your Toddler
Enjoy a half-day with your toddler at our beautiful country day camp setting, as they play in our dedicated and age-appropriate play centres at camp. Our 'Parent and Tot' program runs on Tuesdays, Wednesdays and Fridays from July 11 until August 18. Click the link below to apply online, and select the days you wish to join us! The cost per child to participate is $45/day.
Each day has an age-focus, with Tuesdays and Fridays having an 18-30 month focus and Wednesdays with a 24-46 month focus. All ages (between 18-46 months) are welcome for all days, but please be aware that the program will focus on age-appropriate activities specifically for those age groups on those specific days of the week.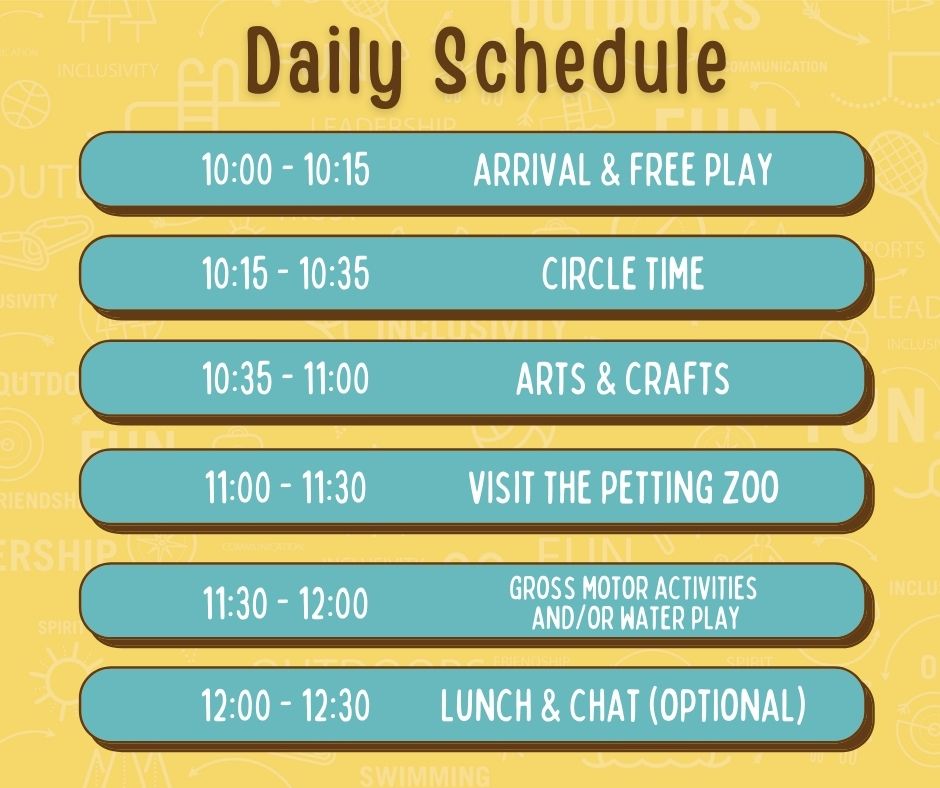 Important Reminders & Requirements for 2023
Each day will have a maximum of 20 toddlers.

It is expected that all participants (children and caregivers) remain with the group at all times.

If you are bringing food from home, please ensure that all food is nut-free.

All children attending must be between the ages of 18 – 46 months.

Each camper must be accompanied by an adult caregiver. A maximum of two caregivers per camper is allowed for each visit.

There will be no refunds issued after you submit your registration.

The program may be cancelled due to inclement weather or if minimum registrations are not reached. In these cases, you will be notified by email in advance and will be issued a full refund for the day paid.