A New Adventure Awaits!
We thought you would appreciate having access to your child's weekly schedule. This is a great opportunity to prep for the day ahead and hear about the fun that was had each day.
2021 does not afford us the opportunity for our typical touchpoints like Family Night and Open Houses so we hope this added feature is beneficial.
The goal of camp is to provide a new adventure each day. Our program staff provides a daily combination of speciality activities led by our "specialists" and counsellor activities led by the team of staff that supervise your child each day. We do our best to give each of our cabins access to as many specialities as possible each week to provide a healthy variety. Some specialities are visited twice a week and some every other week.
Below is our updated map of camp so you can get your bearings and maybe go on an at-home tour of the camp with your child.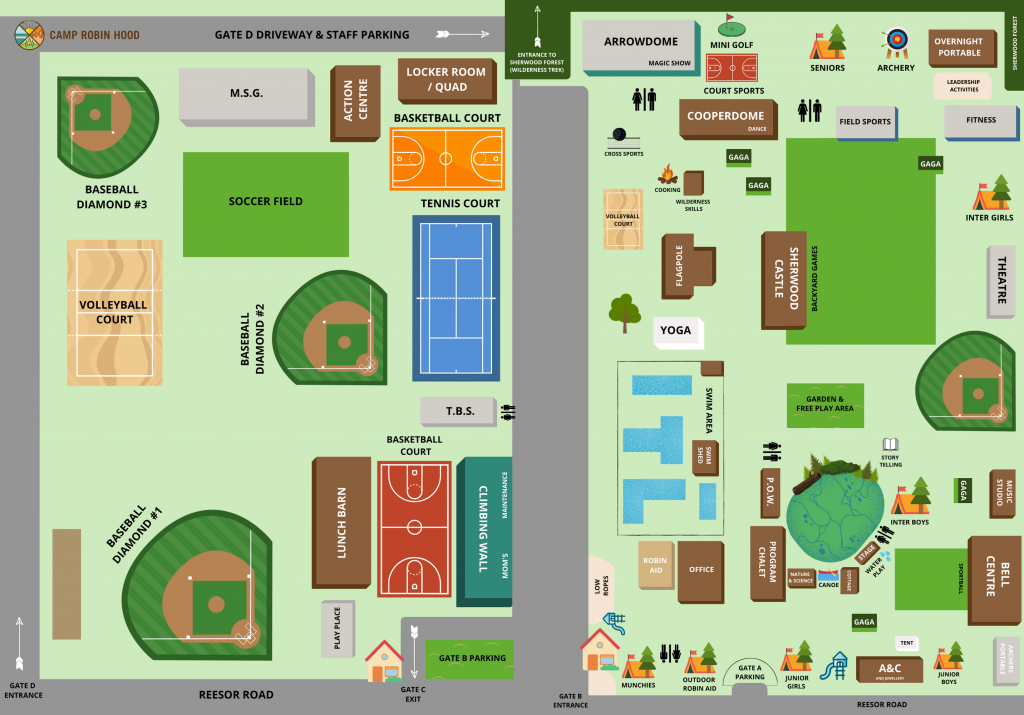 Please find your child's area of camp and group # to see their weekly schedule. Have Fun!
MUNCHIES
JUNIOR BOYS
JUNIOR GIRLS
INTER BOYS
INTER GIRLS
SENIOR BOYS
SENIOR GIRLS
ROBIN HOOD SPORTS ACADEMY